Anna Dimpfl & Frank Niehusmann, Biographien: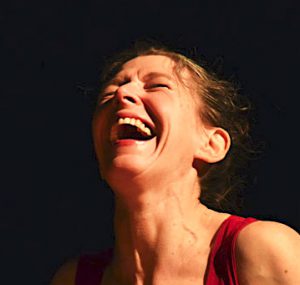 Anna Dimpfl
www.atelier205.de/anna-dimpfl
professional experience as a nurse at intensive care units and anesthesia; since 1998 stage acting with Prof. Jury Vasiliev (St.Petersburg/Russia), trainings in New Dance and Contact Improvisation at "Dance In A Visuel Frame – by Keriac" in San Francisco/USA, trainings in Contemporary Dance with Daniel Lepkoff, Sonia Mota, Vera Sander and Frey Faust at "moving arts" in Cologne/Germany, New Dance and Dance Improvisation with Lio Stahl, Bernd Ka, Renate Wehner and Yael Flexer in Freiburg/Germany; Butho training with Sabine Seume in Hannover/Germany, with Lucie Betz (Freiburg/Germany) and with Gyohei Zeitsu (Paris/France); 2004-2008 director of the festival "Tanzbanale" in Freiburg/Germany; member of "Kunstwerk Köln e.V" since 2011 with "Atelier 205", a space for experimentation, research, rehearsals and performances.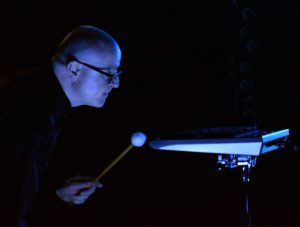 Frank Niehusmann
www.niehusmann.org
compositions in the field of electronic music since 1978; studies in Philosophy and History at Ruhr Universtät Bochum (Germany), M.A. degree in 1986; 1983-1998 author, presenter and producer of radio- and tv-broadcastings in Germany; producer, director and composer for multi-media-based performances, public sound-installations, experimental videos, tv-film, radio broadcasts, concerts, festivals, theatre- and CD-productions; numerous live performances with electroacoustic music in Europe, Asia and the Americas; 2006-2013 board member of the German Association for Electroacoustic Music, DEGEM (Deutsche Gesellschaft für Elektroakustische Musik).