Frank Niehusmann / Hainer Wörmann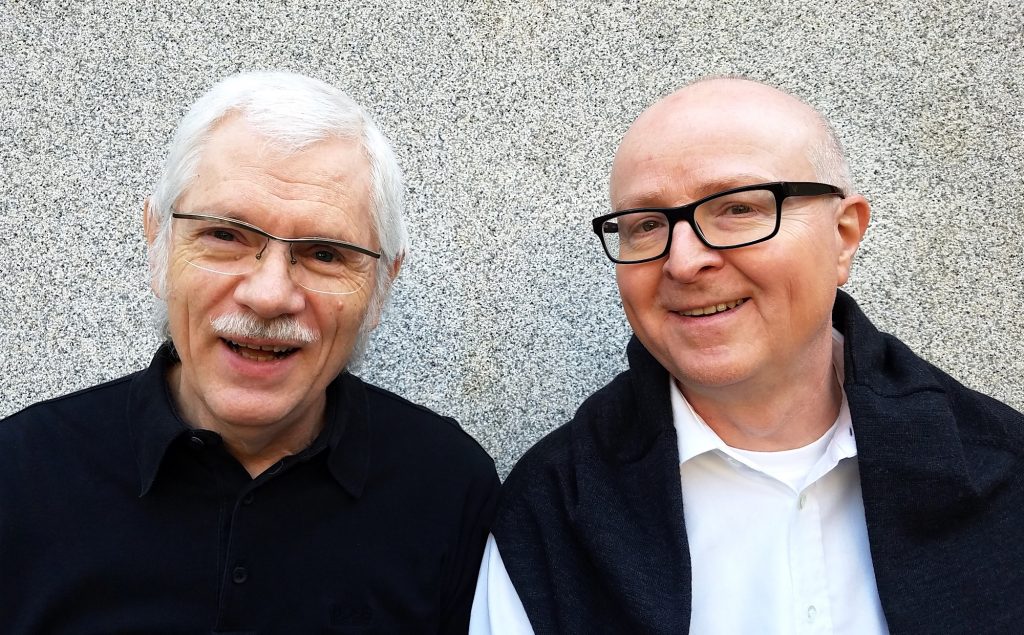 Hainer Wörmann (Foto: links) erfindet und entwickelt als improvisierender Gitarrist erweiterte Spieltechniken mit dem Schwerpunkt mechanische Präparationen. Als Spiel­materialien kommen Violinbögen, Bürsten, kleine Motoren, Plastikgabeln, Quark­schachteln, Styropor, Papier, Keksschachteln, Röhren, Steine und anderes zum Einsatz. Wörmann spielt mit Vorliebe definierte, kurze Töne und Geräusche, die nicht nachklingen. Das trifft sich mit Frank Niehusmanns Spielweise, die unter den Computer-Spielern insofern besonders ist, als er eine Vorliebe für kurze Töne und schnelle Aktionen hat. Sein Material hat er aus digitalen DJ-Techniken und elektronischen Schlagzeugen mit eigener Software entwickelt. Seine Sounds lassen oft seine Herkunft aus dem Industriegebiet an der Ruhr erkennen. Das ergibt einen luftigen Gesamtsound, der jederzeit schnelle Wendungen im Spielverlauf ermöglicht.
Hainer Wörmann (photo: left), an improvising guitarist, invents and develops advanced playing techniques with a focus on mechanical preparations. As playing materials he uses violin bows, brushes, small motors, plastic forks, quark boxes, polystyrene, paper, biscuit boxes, tubes, stones and others. Wörmann prefers to play defined, short tones and noises that do not linger. This is in line with Frank Niehusmann's style of playing, which among computer players is special in so far as he prefers short tones and fast actions. He has developed his material from digital DJ techniques and electronic drums using his own software. His sounds often reveal his origins in the Ruhr industrial area. The result is an airy overall sound, which allows fast turns during the playing process at any time.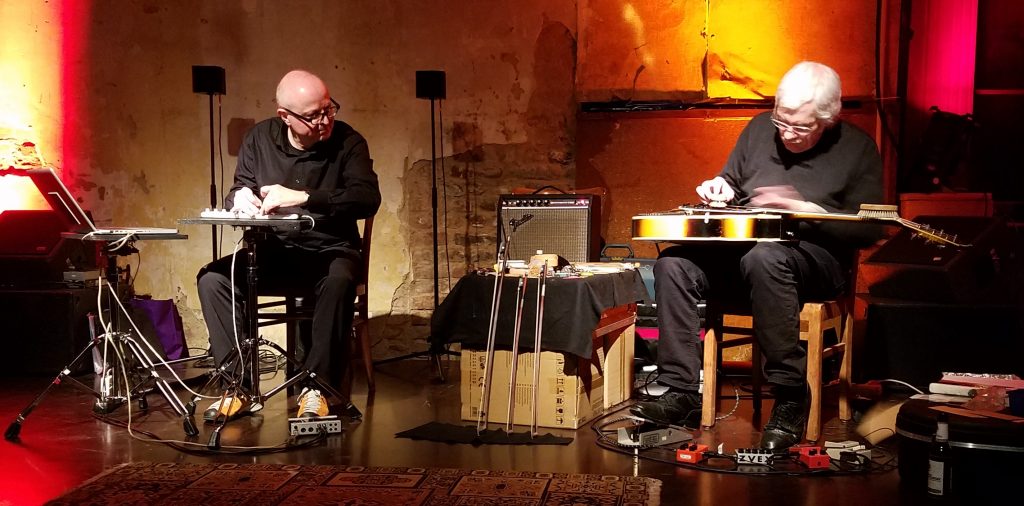 Vinyl-LP:
"Frank Niehusmann Hainer Wörmann – KABEL"